If Feminism wasn't powerful, if Feminism wasn't influential, people wouldn't spend so much time putting it down. ~ Jessica Valenti
Ever since the feminist movement began, those who benefit from a patriarchal society have stereotyped and spread misinformation about feminists. They've tried to scare especially the young women away from feminism and from claiming their rights and power as women. They've tried to keep women "in their place." Because, as Valenti puts it, "There are lot of people benefiting from you feeling like shit about yourself" (Full Frontal Feminism). 
But many women are seeing through the lies and the shameful patriarchal power grabs. We're going out and declaring ourselves proud feminists, talking about women's rights and equality, and smashing that damn patriarchy. 
What those of us who've discovered the power of feminism need is to find ways to educate the masses about feminism. We need to find opportunities to explain real feminism vs. straw feminism. We need feminism to come up in conversation. We need to explain to those who don't understand that we all need feminism and "we all should be feminists." 
Just this morning, I was standing in line at the coffee shop wearing a shirt that said, "Busy burning it down" when a youngish man in line asked, "So, what exactly are you busy burning down?"
"The Patriarchy," I answered, "unhealthy gender stereotypes, workplace misogyny, and general inequality." 
He smiled. "So, you're a feminist?" He asked. 
"Absolutely." I hope I gave him something to think about at least. 
What better way to strike up a conversation than by wearing your feminism, either on a shirt or an accessory? I didn't get into a deep conversation with the guy in line behind me at the coffee shop, but there are places where these kinds of conversations thrive--like at school or on a college campus. Honestly, what better place to educate others about the benefits of feminism than at your school?  
Recently, I made my 8-year-old daughter a "Girl Squad" shirt and we talked about all the women pictured (RBG, Michelle Obama, Malala Yousafzai, and Gloria Steinem). Already, she's having conversations about these women and what they mean to her as role models. She's made friends who get excited about powerful women changing the world. And I'm pretty sure that she really believes me when I tell her, "Girls can do anything." 
It's almost back-to-school time, so check out these feminist backpacks that are sure to get people talking. 
feminist Backpack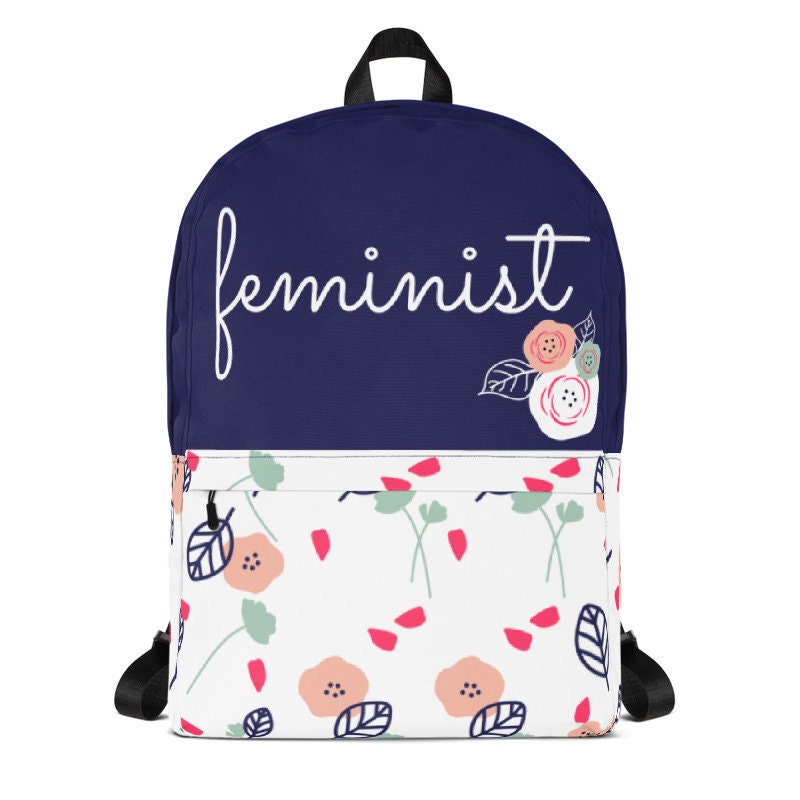 We Should All Be Feminists Backpack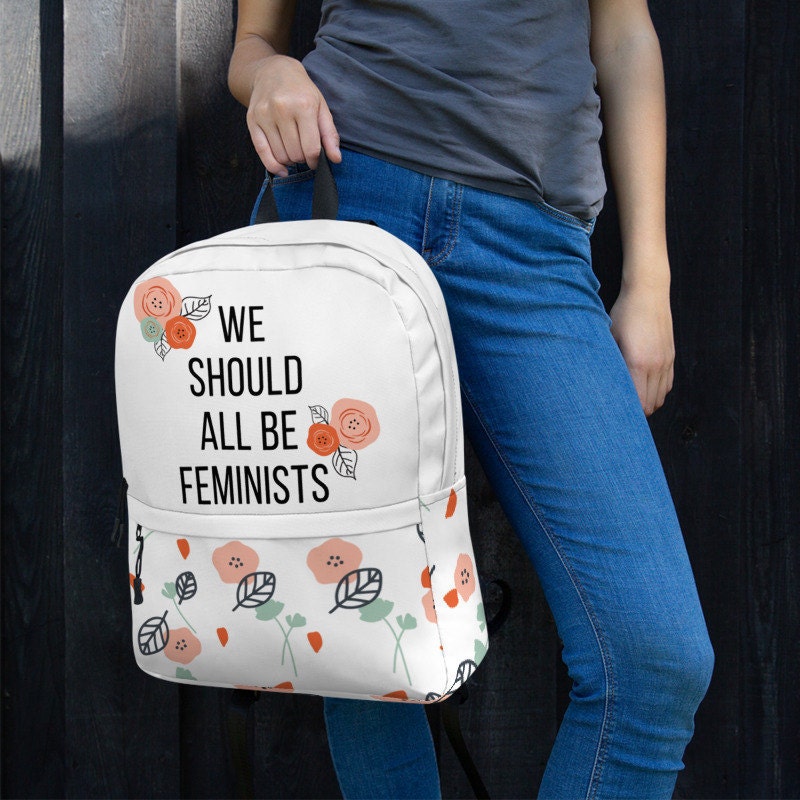 We Can Do It Backpack (Tribute to Rosie the Riveter)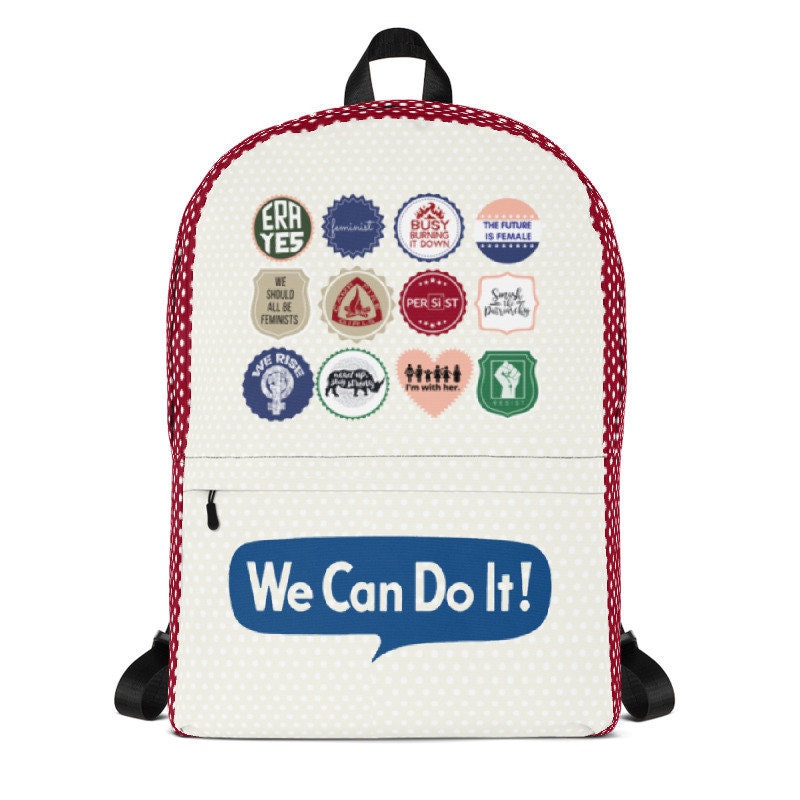 The Future is Female Backpack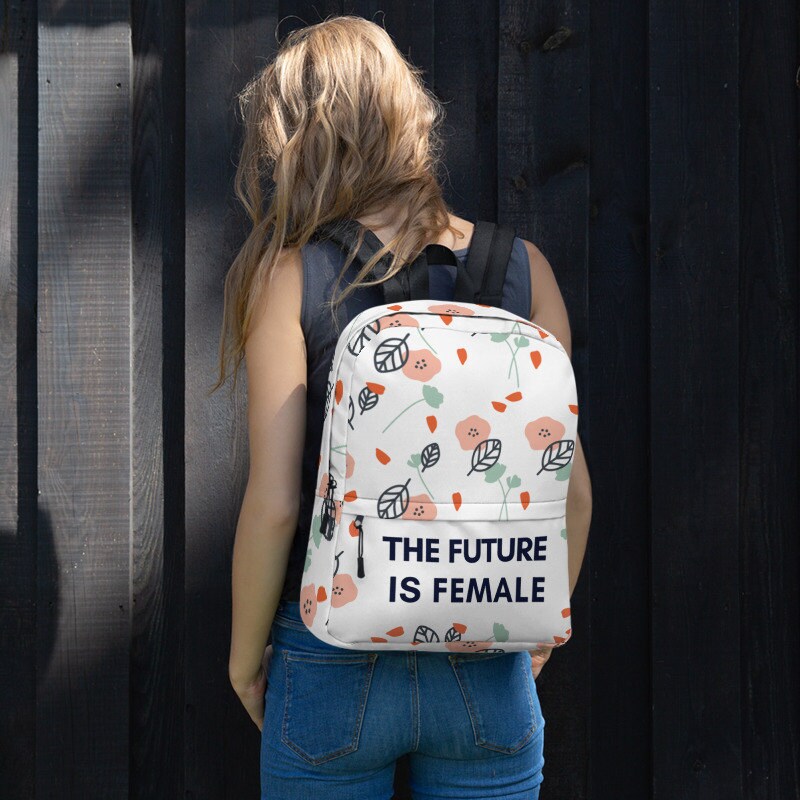 Author: Jeanne Allen, Fourth Wave Feminist Apparel